Megargel Lodge No. 1038
Chartered in 1910 by the Grand Lodge of Texas. It was named for the city in which it was located. It was two stories and had an elevator.
Lodge was located at 916 Cedar Street in downtown Megargel, Texas, it now meets at the York Rite Asylum in the Faith Lodge Building, 3503 Kemp Blvd in Wichita Falls.
In September of 2016, Megargel Lodge merged with Faith Lodge #1158, Wichita Falls, Texas.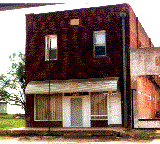 2016 ~ 2017 LODGE OFFICERS
| | |
| --- | --- |
| Worshipful Master | Gary Pearce |
| Senior Warden | J.C. Goodin |
| Junior Warden | Weldon Moore |
| Treasurer | Gordon Bird |
| Secretary | Tom Cole |
| Senior Deacon | Stephen Reeves |
| Junior Deacon | Charles W. Reeves |
| Senior Steward | Joe Keesee |
| Marshal | Charles Reeves |
| Chaplain | Gary Goodin |
| Tiler | Tommy Keesee |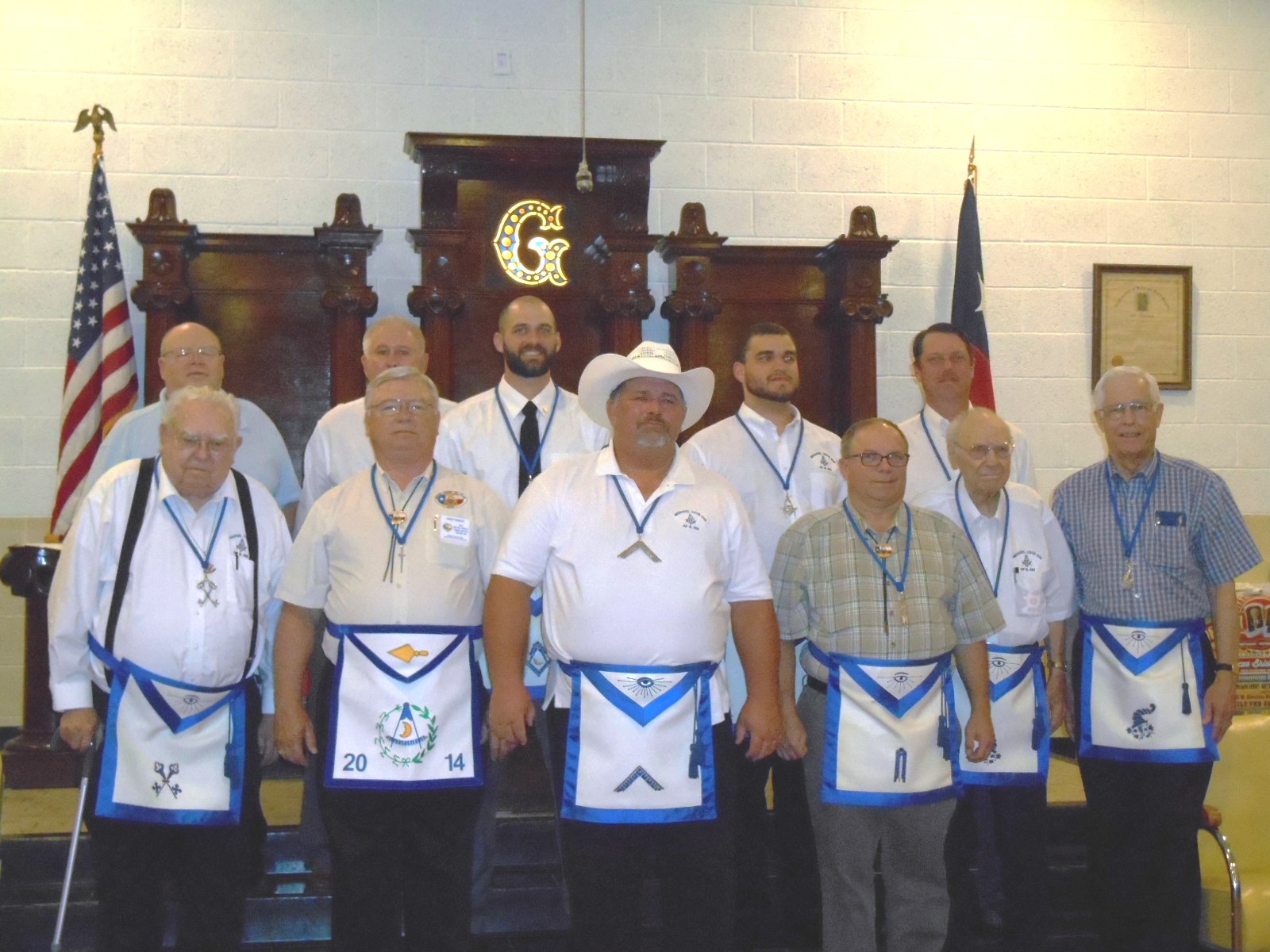 Front Row: Gordon Bird, Gary Pearce, Tom Cole, Weldon Moore, Joe Keesee, Charles Reeves
Back Row: Tommy Keesee, Gary Goodin, Charles W. Reeves, Stephen Reeves, J.C. Goodin